06 Jun

Tracey Bell Returns to CTV Morning Live Edmonton

Celebrity Impersonator Tracey Bell Entertains Edmonton on CTV Morning Live
Corporate entertainer Tracey Bell capped off her participation in the 2016 Edmonton Pride Festival with a hometown TV appearance.
The award-winning celebrity impersonator last appeared on CTV Morning Live Edmonton in 2013, but she returned with an ambitious goal.
Known for lightning-fast costume changes, Tracey Bell decided to impersonate 10 different divas this time. She chose Dolly Parton, Celine Dion, Marilyn Monroe, Tina Turner, Judy Garland, Julie Andrews, Cher, Madonna, Janis Joplin, and Liza Minnelli. As usual, each diva had her own costume and some trademark zingers.
For her Dolly Parton impersonation, she joked about busty wardrobes. As Celine Dion, she was filled with love. She noted during her Marilyn Monroe performance that CTV anchor Rob Williams had stopped breathing. During her impression of Judy Garland, she mused about lions, tigers, and bears. These were just a few highlights.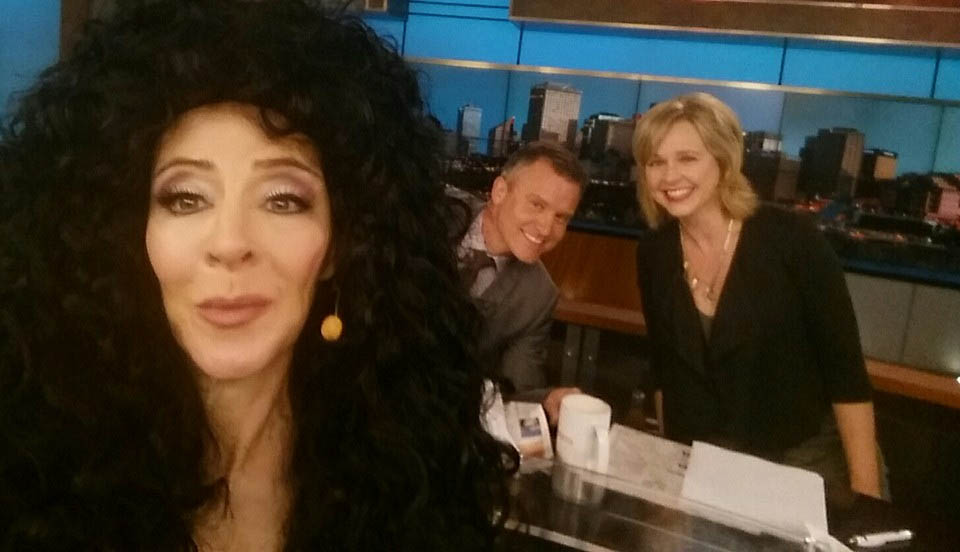 More often than not, Tracey Bell's live television appearances feature media personalities as part of her performance. In that respect, this segment was no different as two CTV Edmonton anchors got involved. After introducing the segment, Stacey Brotzel interacted with Tracey Bell as she brought the various divas to life. Later on, CTV's Rob Williams donned a full Sonny Bono costume and joined Tracey Bell for her Cher impersonation. Judging by his performance, Rob Williams makes a worthy addition to Tracey Bell's Sonny Bono collection. Tracey Bell also brought CTV Edmonton meteorologist Cory Edel on as a "boy toy" for Madonna.
Just like the first time, Tracey Bell enjoyed this visit to CTV Edmonton. She and the anchors had fun, but the experience gave viewers an idea of just how inclusive and entertaining Tracey Bell's live shows are.
Tracey Bell thanks everyone at CTV Edmonton for inviting her back to the show. Watch the full segment below!