20 Jun

Celebrity Impersonations at the Edmonton Pride Festival
Tracey Bell returned to her hometown of Edmonton, Alberta as a host and performer at the 2016 Edmonton Pride Festival.
It was a thrill for her to host such an important event in her hometown and share her collection of divas with a wonderful audience. Here are Tracey Bell's thoughts on the 2016 Edmonton Pride Festival and her experiences there.
—
"I have been honoured, adored, supported, and celebrated by LGBT communities."
It was an honour to host the main stage at Edmonton's Pride Festival on June 4th, 2016.
Like Madonna, Cher and the other great gay icons I impersonate, I've been honoured, adored, supported and celebrated by the LGBT2 communities I have performed for from Miami to New York and across Canada.
In Canada, I've hosted Vancouver's Gay Pride Festival stage twice. Each time, I memorably introduced politicians like NDP MP Svend Robinson, Liberal MP Hedy Fry, and former BC Premier Ujjal Dosanjh. Edmonton's festival didn't have political speeches, which was disappointing in some ways, but also a relief in others.
I opened with a medley of quick change impersonations of Janis Joplin, Marilyn Monroe and Tina Turner.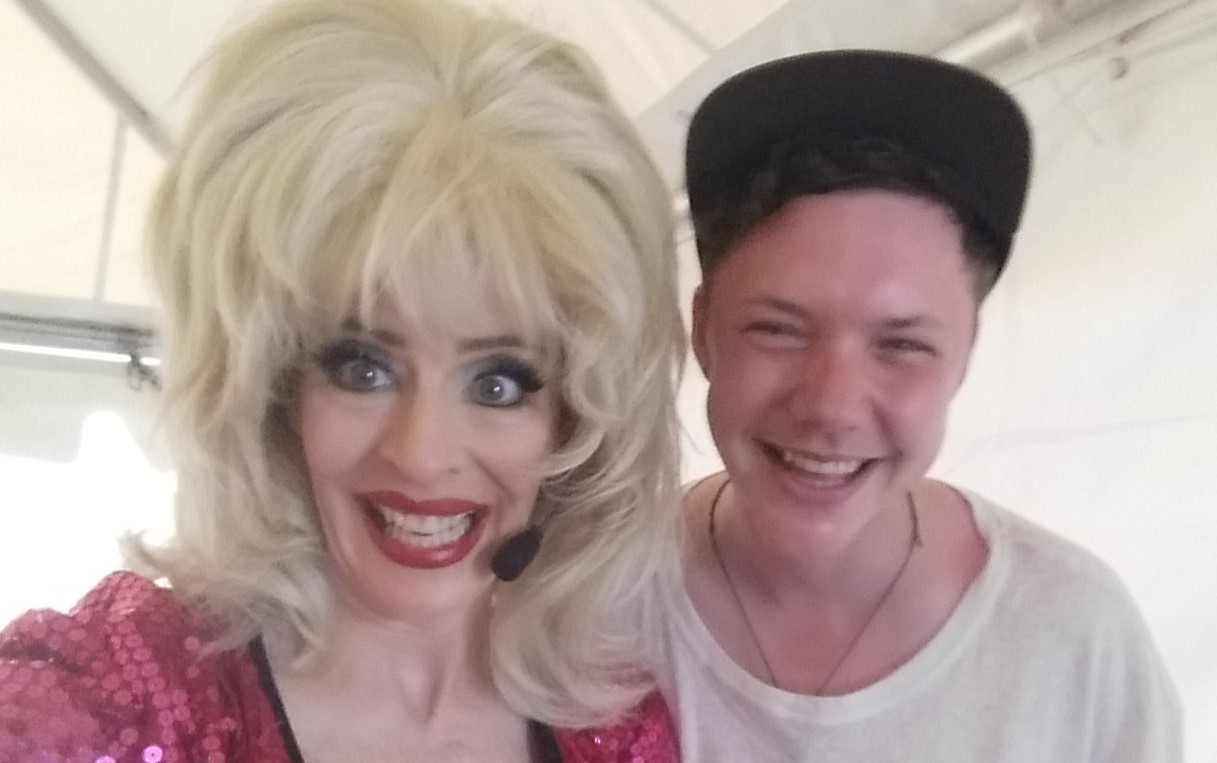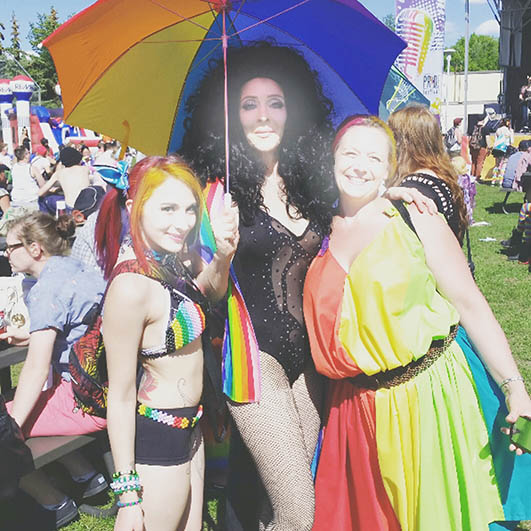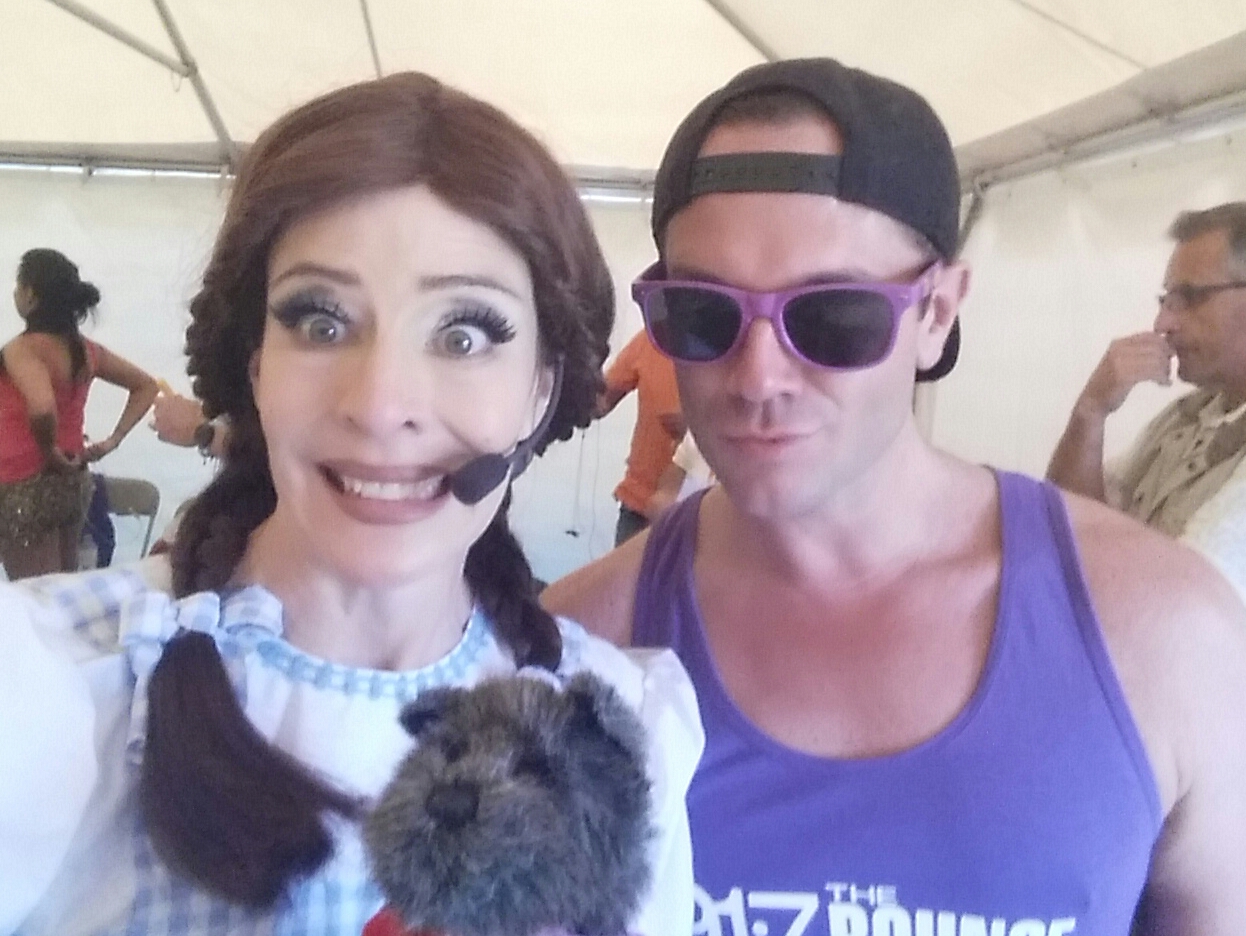 Dressed as Dorothy from The Wizard of Oz, I impersonated Gay Icon Judy Garland.
To introduce performers from The Imperial Sovereign Court of the Wild Rose, I impersonated Julie Andrews and sang a re-written version of "My Favourite Things" from The Sound of Music.
"I especially enjoyed bringing interactive entertainment to the festival."
In my corporate shows, one of the highlights of every show is audience participation. With that in mind, I especially enjoyed bringing interactive entertainment to the festival. Throughout the day, I included many people in the show and chatted in character with audience members, especially entertainers, technicians and officials. While Edmonton cover band Uptown played classic rock and dance hits, I also posed with audience members.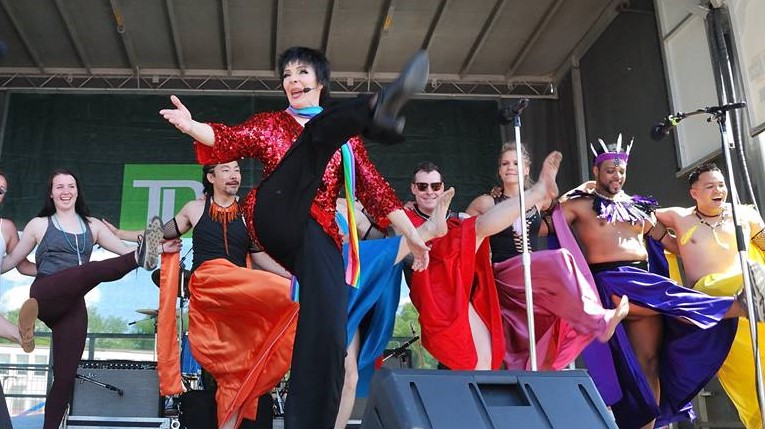 Midway through the afternoon, it was time for Liza Minnelli. Members of the audience and the Pride Centre of Edmonton Dance Team kicked up their heels with me to "New York, New York".
From there, I changed in seconds to become Madonna. Some expert "Vogue"-ers from the professional dance team Snap Boys joined me on stage. These dancers had previously performed with Britney Spears impersonator Derrick Barry and RuPaul's Drag Race runners up Pearl and Adore Delano.
While local band We Were Friends was setting up their gear, I was Dolly Parton. The show had to go on, so I interviewed the charming band members in character. In conclusion, I jumped into "9 to 5" as a sign off for the Dolly Parton portion.
Finally, I ended the show with impersonations of Celine Dion and Cher.
Above all, it was a pleasure to perform for such an adoring audience at Edmonton Pride. I'm grateful for the opportunity.