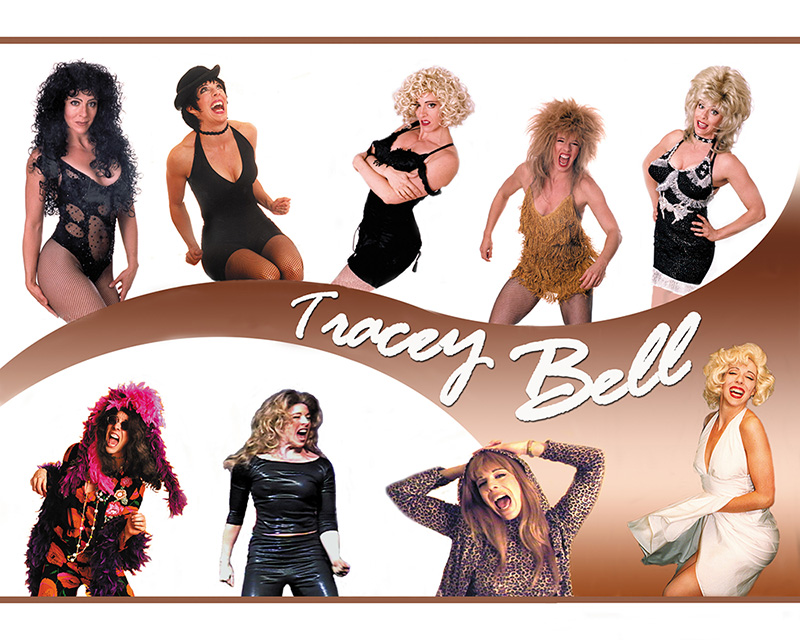 26 Apr

30 Years of Tracey Bell: Yaletown Business Improvement Association

Tracey Bell has been performing as a celebrity impersonator and corporate entertainer for over 30 years. To celebrate that milestone, we're looking back at some of Tracey Bell's shows in the words of her valued clients.

This reference letter came to us from Stephanie Clarke of the Yaletown Business Improvement Association.

__________
"Tracey is an extremely talented and charismatic performer."
To Whom It May Concern,
It is with great pleasure and without hesitation that I recommend Tracey Bell for your Entertainer of the Year Award.
Last summer, Tracey was the headliner on the main stage of the 2004 Yaletown Summer Celebration and Car show. Tracey is an extremely talented and charismatic performer whose one-hour performance was hilarious, lively and fun. Once her show began, almost everyone stopped in front of the stage and stayed for her entire performance. The way she interacted with the audience and involved them in the show made the performance memorable for everyone. To say her show was the highlight of our festival would be a huge understatement.
"Tracey's show was the perfect fit for us."
The Yaletown Summer Celebration is an event held for the residents and merchants of Yaletown and also attracts people from across the Lower Mainland. Last year, 50,000 people attended the festival and Tracey's show was the perfect fit for us. The mass appeal of her show was evident by the smiles on the faces of the crowd that ranged from young children to seniors, many of whom were dancing.
After the event was over, most of the feedback forms returned to us from local merchants and attendees praised Tracey and the requests to have her back in 2005 were overwhelming.
As the coordinator of the event, I have also had the pleasure of working with Tracey and always found her to be friendly and professional. Not only did she put on an incredible show, she offered her time and advice and did everything she could to ensure our event was successful.
In short, it has been a pleasure working with Tracey. Her performance at the Yaletown Summer Celebration and Car Show was the highlight of our event and I hope our relationship will continue to grow with the festival. The quality of her performance was stellar and any event would be lucky to have her.
If you have any questions, feel free to call me at any time.
Sincerely,
Stephanie Clarke
Executive Director
Yaletown Business Improvement Association
__________
Thank you, Stephanie Clarke!