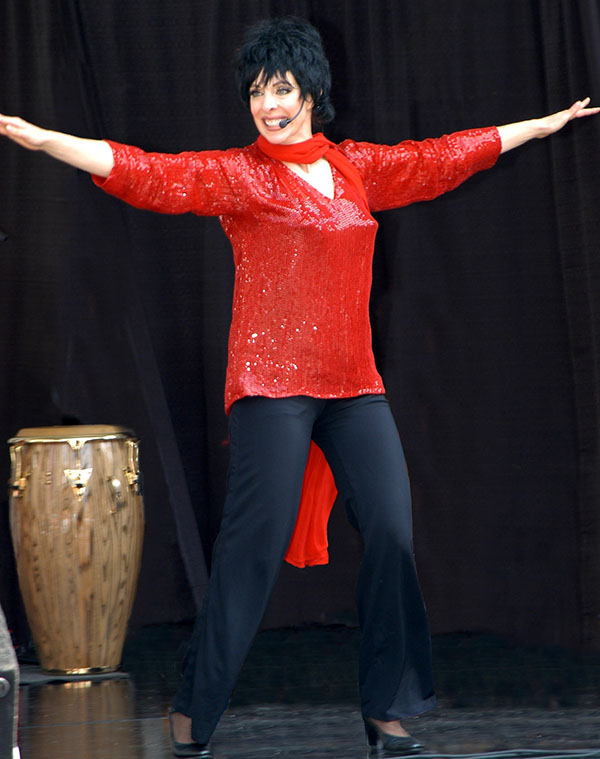 17 May

30 Years of Tracey Bell: Variety Club Telethon

Tracey Bell has been performing as a celebrity impersonator and corporate entertainer for over 30 years. To celebrate that milestone, we're looking back at some of Tracey Bell's shows in the words of her valued clients.

This reference letter came to us from Deb Sanderson, Marisa Doolan, Linda Tremblay, and Lia Siojo from the Variety Club Telethon.

__________
"Lots of enthusiasm."
Dear Tracey,
On behalf of the Production Team for the 1992 Variety Club Telethon, a big THANK YOU! For contributing your time and talents to the show.
This year, despite our challenging economic times, and competing with the Winter Olympics, we were able to raise an astounding $3,937,748 for the special children of BC. An amazing result, made possible only through the collective efforts of everybody involved.
Your participation really made a difference; lots of enthusiasm, and lots of motivating energy felt by all! Marilyn, Cher, Sonny, and Tina, were great to have on the show… too much fun man!
Thanks again for being part of the team… part of the backstage craziness… part of a successful 26th Annual Variety Club Telethon!
Best regards,
Deb Sanderson
Producer
Marisa Doolan
Production Manager
Linda Tremblay
Associate Producer
Lia Siojo
Associate Producer
Variety Club Telethon
__________
Thank you, Deb Sanderson, Marisa Doolan, Linda Tremblay, and Lia Siojo!