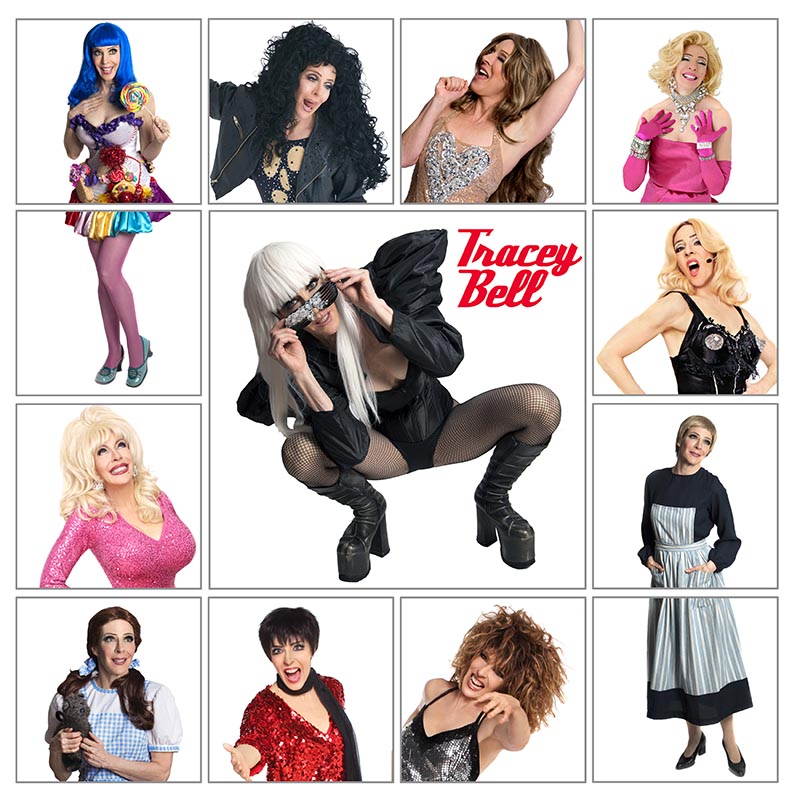 05 Jun

Tracey Bell Performs at the Spotlight Awards, Project Empty Bowl, and Celebrities Nightclub – Oh My!

Award-Winning Comedian Tracey Bell Performs Her Hilarious Impersonations At The Spotlight Awards, Project Empty Bowl and Celebrities Nightclub!

Tracey Bell will become Marilyn Monroe to host the Women in Film and Television Spotlight Awards on June 19th. She'll do impersonations of Judy Garland as Dorothy from The Wizard of Oz, Julie Andrews from The Sound of Music and others at the event that she's hosted twice before. She'll also perform at A Loving Spoonful's Project Empty Bowl on June 21st before portraying 13 different divas during her unique, interactive celebrity impersonation show at Celebrities Nightclub on July 13th.

At the July 13th show, Bell will change in seconds seamlessly to perform her hilarious impressions of Celine Dion, Cher, Katy Perry, Lady Gaga and more. With her warm, enthusiastic style of connecting with the audience, Tracey will inspire them into doing a kick-line with Liza Minnelli, performing guitar solos with Janis Joplin and being Boy Toys with Madonna. She stays in character, improvising with people throughout the show. Her joy and energetic playfulness are contagious.

Partial proceeds from her July 13th show will benefit A Loving Spoonful, where Tracey is an honorary director. She raised $2300 for the charity at her April 6th show, where she had the audience in stitches when she auctioned herself off as Cher.

Born in Edmonton, she's made her living onstage since 1985, when she performed a Tina Turner impersonation just for fun and the nightclub she worked at checking coats hired her full-time as their in-house act.

An entertainment entrepreneur, Bell became self-employed in 1988 and moved to Vancouver in 1990 to build her one-woman business where she is a force as her own manager, marketing director, producer and costume designer. She has travelled from Whitehorse to Halifax and internationally, mostly performing at private corporate events.

Tracey Bell has returned to public performances, disproving the stigmas of middle age by adding impressions of millennial artists to her award-winning show. Exceptionally fit and looking better than ever, she's ready for her comeback.