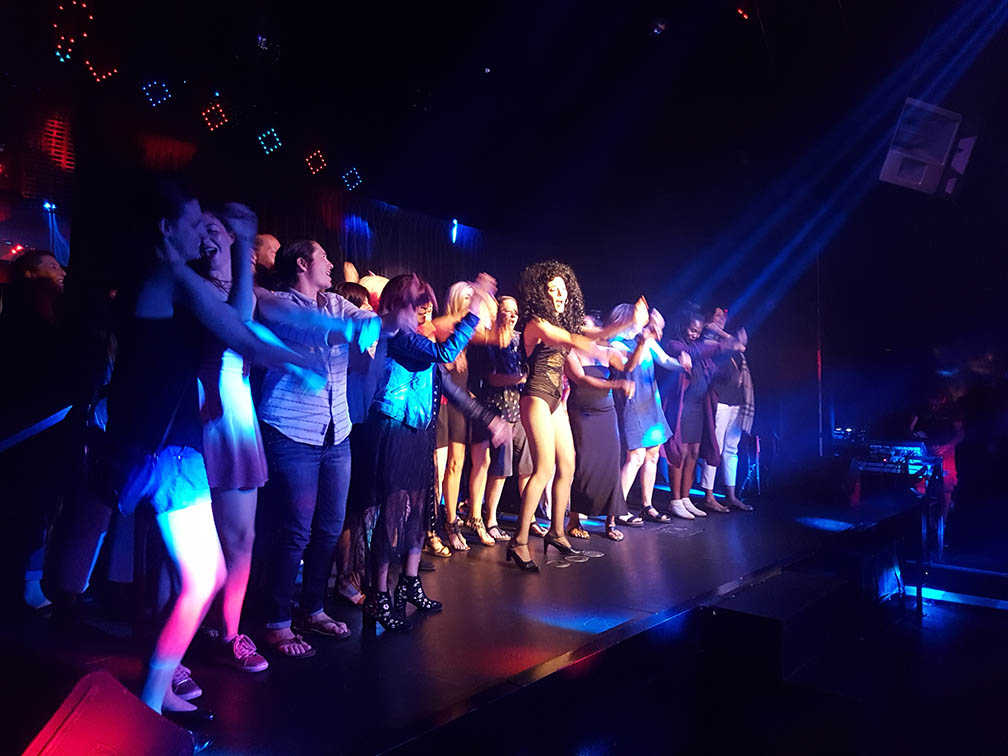 16 Jan

A Video to Remind Me of My Heart

There were five people and an animal in my washroom; the producer Christine and one videographer were in my bathtub, an interviewer and second videographer were in the doorway and my cat sat on the throne. The team had filmed my performance at Celebrities Nightclub five nights earlier and were interviewing me for Vancouver's new media company, The Mix. They were all delightful, warm, kind and comfortable to be around. I was exhausted, crashing after months of promoting, rehearsing and preparing for my special event that was now over. Despite feeling physically, mentally and emotionally exhausted, I put on a big smile and welcomed the crew.

They started interviewing me on my couch with my wigs beside me. I tried to do impressions of the divas in my impersonation show, but I couldn't turn on my celebrity personas. I couldn't answer questions properly or finish my sentences. I was spent and critical of everything I said.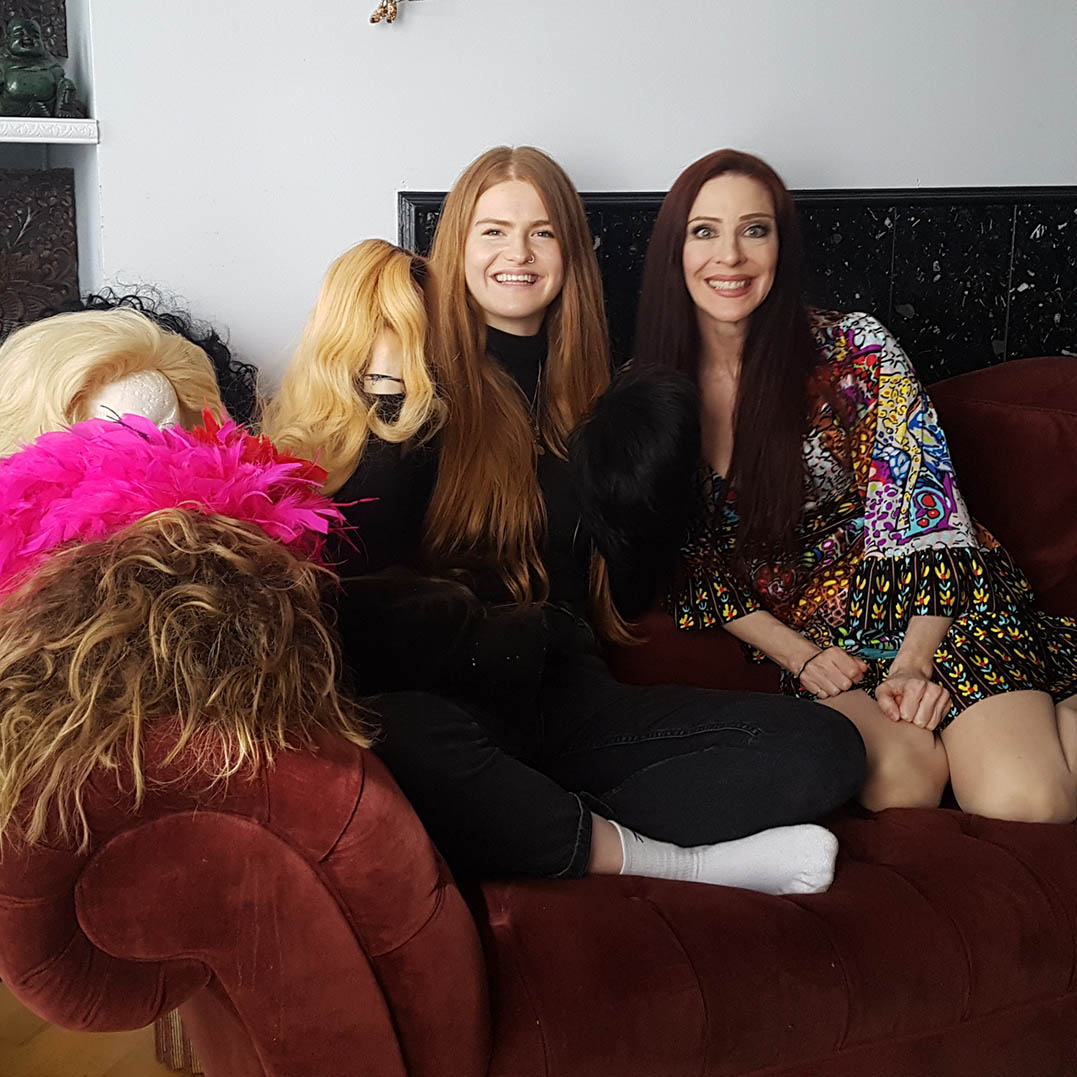 Then we crammed into my bathroom and Christine brought out the best in me, asking me questions about running my own business in the corporate entertainment industry and inspiring women. Christine reminded me that I was the fabulous, courageous woman who had connected with and wowed the audience a few nights earlier. I had changed in seconds during the fundraiser, energetically impersonating Cher, Madonna, Lady Gaga, Katy Perry, Liza Minnelli, Judy Garland, Tina Turner, Marilyn Monroe, Dolly Parton, Shania Twain, Celine Dion and Julie Andrews.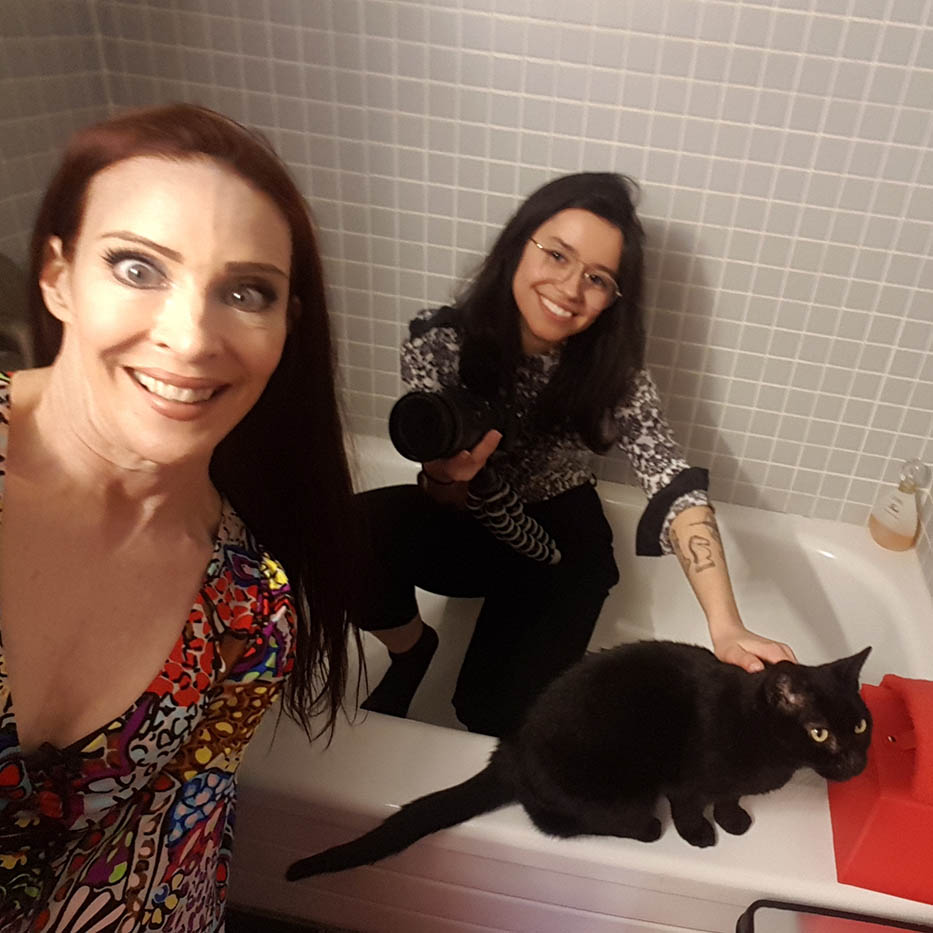 Months went by after the filming and I figured it would never air because I'd screwed up the footage, the lighting wasn't good at the club or I was too old and not relevant enough to appeal to the Millennial audience. Silly me.
Somehow they pieced together these quotes of mine:
"We just need to remember courage.  Courage comes from our hearts."
"Fear needs to be dissolved."
"Let's celebrate how fabulous we are as artists and performers."
I love the beautifully filmed and miraculously edited one-minute video. It reminds me who I am.
See the original version and article here!
_____________________________________________
Tracey Bell is an award-winning comedian and impressionist.