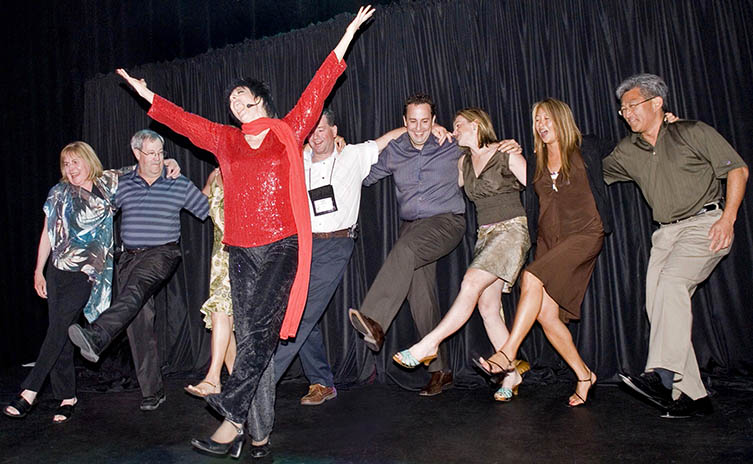 25 Jan

Purpose, Connection and Corporate Fun

My gift isn't celebrity impersonation, it's connecting with people and inspiring them to lighten up, laugh and have fun. My tribute shows are unique because they aren't all about me or the divas I portray. People feel special when I'm walking through the audience, looking them in the eyes as Cher, Katy Perry and others. When I bring people onstage at corporate events, I want them to steal the show. My purpose is to inspire people to play and be present in the moment with me while we connect joyfully as co-stars.

Do you play along when your child is pretending to be a super hero or a rock star? I want people to feel that comfortable to let go and have fun. Imagine yourself at a Celine Dion concert where Celine walks into the audience and sings directly to you. Would you feel special? What if Marilyn Monroe sang her breathy version of Happy Birthday to your company president? Would you take a picture? Do you smile and laugh? If the people you work with played guitars like rock stars at your company party, would you cheer them on? My stage shows get those reactions.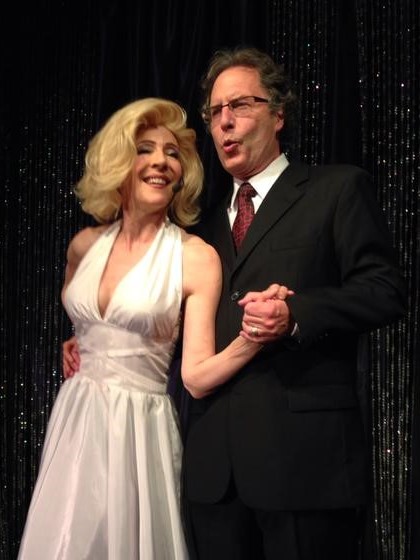 Marilyn Monroe Impersonator Tracey Bell sings Happy Birthday Mr. President at the Victoria Hospital Foundation Gala Fundraiser
People like to shine, even shy people.
On New Year's Eve, when New York New York is playing and everyone in the room is doing a kick line, do you join in, or smile while you watch them? Would you clap along with people if Dolly Parton encouraged you to? If your friends were strutting their stuff onstage with Madonna, would you want to video them? These are the experiences that I create with people. Whether you want to kick up your shoes, cheer from the sidelines, or smile as you watch others, there is a place for everyone at my shows.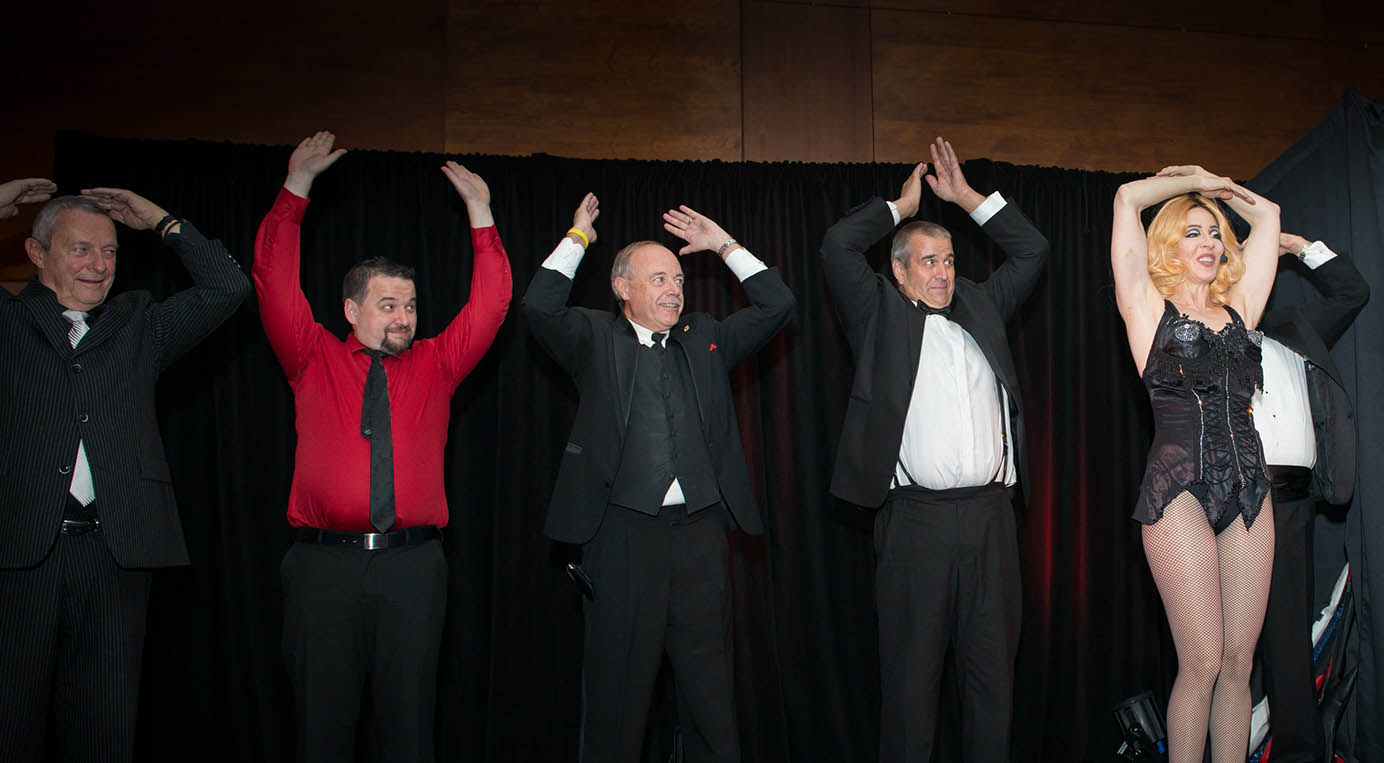 Audience Participants learn to Vogue like boy toys with Madonna Impersonator Tracey Bell
After decades of experience, I know how to choose the first participants
It only takes a few outgoing people to get audience participation started, to set the example. If they can do it, others can too. Nobody has to be perfect. It's especially rewarding when I get shy people involved in the show. I get the same reaction as a hypnotist, where participants are entranced and want to let their inner rock star shine.  After decades of experience as an interactive impressionist, I know how to choose the first participants, then encourage and inspire them. I'm encouraging them. Joy, fun and laughter are contagious.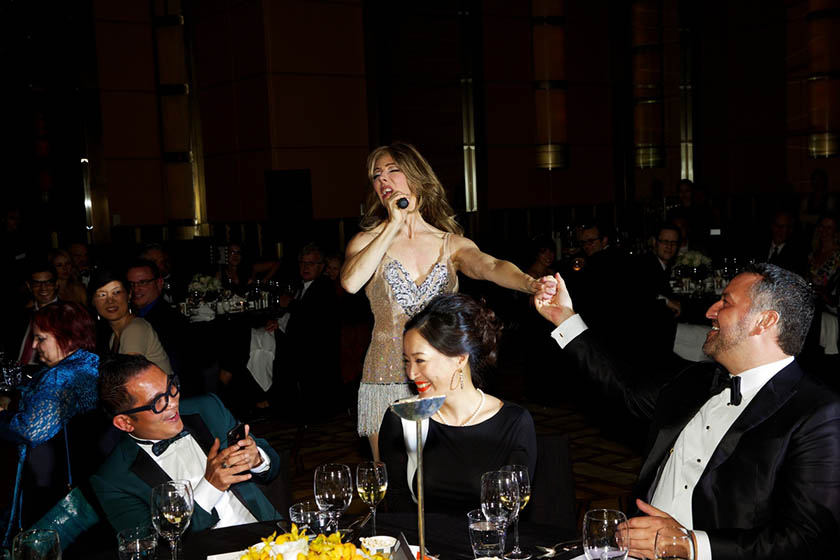 Celine Dion Impersonator Tracey Bell Holds hands with the Canadian Consul General at the Chamber of Commerce Special Event in Shanghai, China
My stage shows are rewarding to me because I'm engaging people and giving them an experience they'll talk about for years, whether they're a spectator or participant. When we're engaged, we're fully present in the moment. Playing is good for us. Connecting is good for us. My purpose is to create a show where we do those things.  I put my whole heart into it. There's a lot of me in the show: Tracey Bell disguised as Lady Gaga, Tina Turner, Judy Garland, Janis Joplin, Tina Turner, Julie Andrews, Shania Twain, Alanis Morrissette, and the rest.